| | |
| --- | --- |
| Posted by Jessica on October 22, 2016 at 7:10 PM | |
This is only the first month I've been at my new school so I really didn't know if a Make A Difference Day Bear Drive or Bagging Event would be sucessful at all BUT BOY WAS IT.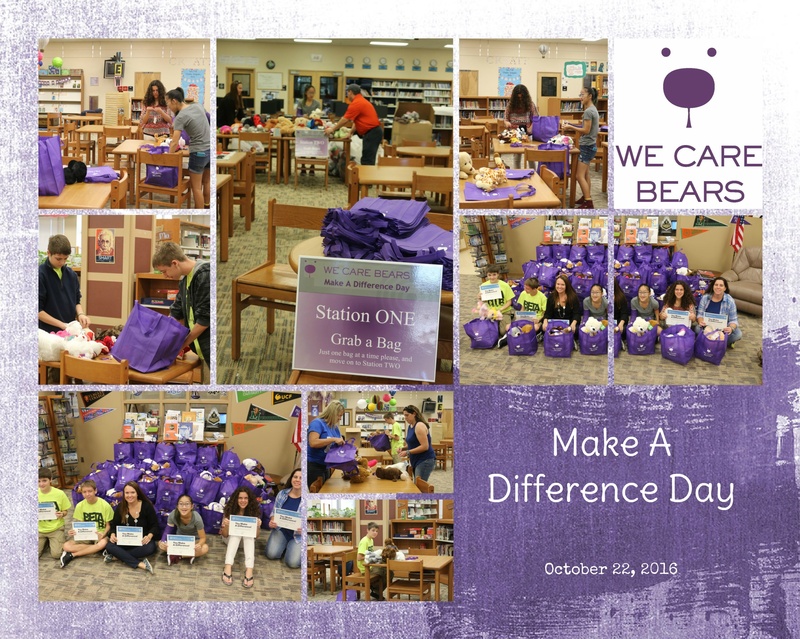 Between Wolf Lake Middle School and Wolfe Lake Elementary School there were 250 stuffed animals donated.  That's incredible. 
But you know what was even MORE incredible.....our Make A Difference Day Bagging Event.  We were able to sort, bag and tag more 550 stuffed animals and created 75 bags of stuffed animals that wil go to first responders all over Orange County, Florida.  There may not have been a lot of us this event, be were mighty, and efficient and together WE MADE A DIFFERENCE.
Categories: None