| | |
| --- | --- |
| Posted by Jessica on September 15, 2016 at 5:55 PM | |
We Care Bears is making some big changes.....HUGE.....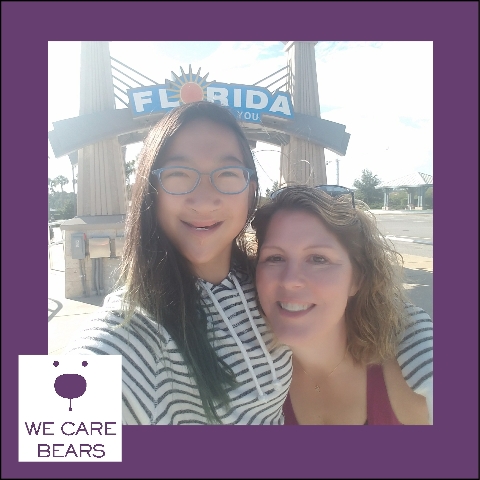 We've moved.  My Dad took a job in Florida so right after the Share Your Care event in Orange County, California my Mom and I hit the road for our new home in Orange Country, FLORIDA.  
Nothing is changing with my project at all.  I will continue to work hard to make sure that no child is scared or injured without a stuffed animal to huggle.  I still maintian the goal of ensuring that every first response vehicle across the country, and organization that deals with kids in hard places, have a supply of We Care Bears tor the kids they serve.  
If you are in California, I will continue to ship bears to you when you request them, just let me know and I'll have a box on the way...you just won't see my bright smiley face so often.  
Categories: None