| | |
| --- | --- |
| Posted by Jessica on December 5, 2015 at 10:40 PM | |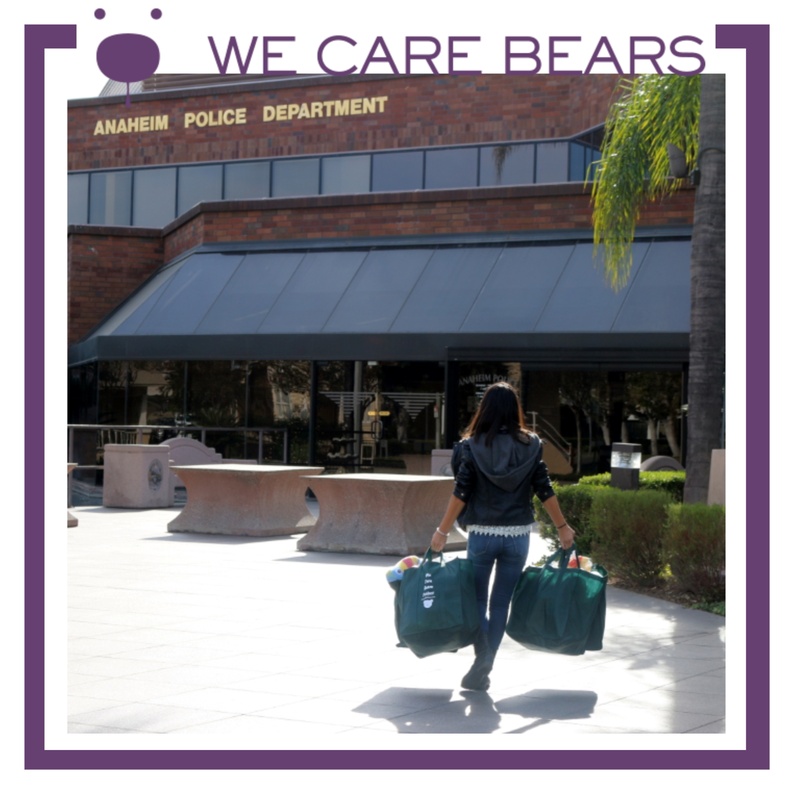 This has not been a great week in southern California but today I was happy to be able to support the first responders who rush to our aide, who run into buildings that are on fire, or have active shooters, or bombs, they run in, to make sure we can run, or get, out.
And when they get there, when they get the kids out and back to safety, I hope that every emergency response vehicle in our nation has a bag of We Care Bears on it. Because I want kids not only to be safe, but to have a stuffed animal to hold when they are scared or injured so they FEEL SAFE too. Having a stuffed animal to huggle comforts kids who are scared or injured in a special way only kids really understand.
I NEVER EVER want another child in a situation like the event in San Bernardino, but if they are, it is my mission to ensure that they feel safe, and loved, and comforted, when a first responder hands them a teddy bear to hold on to as tightly as they possibly can.
Today, thanks to Sergeant Wyatt and everyone at Anaheim Police Department, I am 100 stuffed animals closer to that goal. Thank you so much for all of your kindness today, it was so nice to meet everyone and tour your station.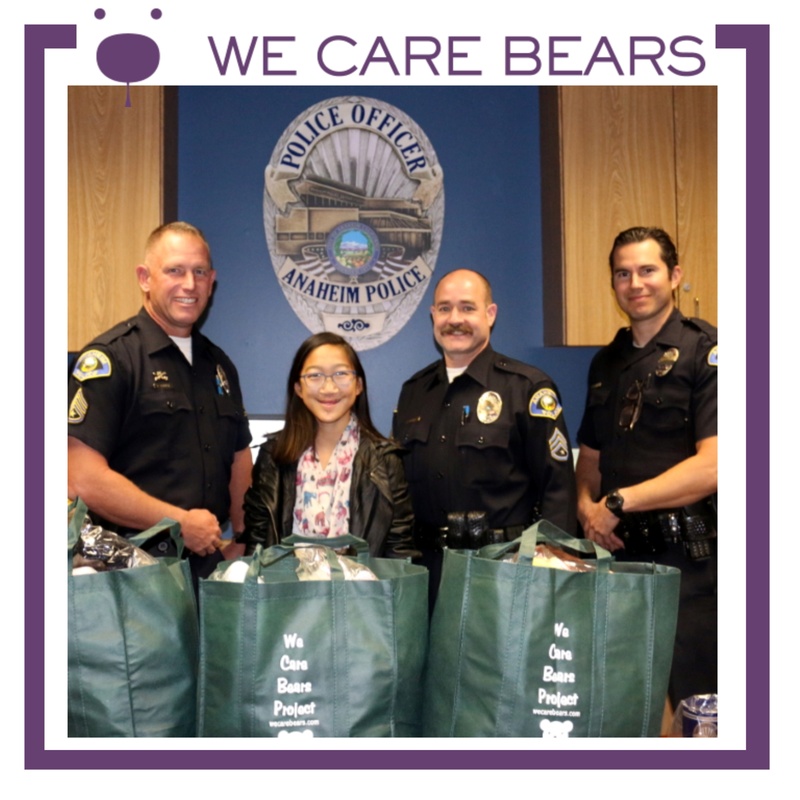 If you know a police, fire department, or other agency that would like to have We Care Bears on their vehicles let me know and I'll be happy to either deliver, or send some to them.
Categories: None